At their recent board meeting, Franklin Community Center voted on the addition of two new members to its board of directors. Celebrating its 40th year in Saratoga County, the organization has a long history of providing basic necessities and services to individuals and families. Through its various programs, FCC strives to improve the quality of life and foster a sense of neighborhood, community and family for all people.
Joining the board for her first 3-year term is local Saratoga resident, Johanna Friedman. Born and raised in Cherry Hill, New Jersey, Johanna moved to Saratoga Springs in 1994 and has had the
pleasure of raising her children here. She has spent that last 20 years with the Saratoga Springs City School District and is currently an Assistant Principal at the high school.  As a dedicated and passionate administrator, Johanna looks forward to further enhancing community partnerships to continue to support students and their families in our community. When not at work, she loves spending time with her family and friends, and enjoys reading, traveling, photography, exercising, cooking, and playing board games.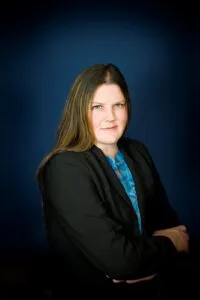 Returning to the board after a 3-year hiatus is Karen D'Andrea. She is newly elected to complete a 3-year term. Karen is an attorney in private practice in Saratoga Springs and has served on many not for profit boards over the last 20 years and is a graduate of Leadership Saratoga.  She served on FCC's board from 2006-2020 where she then kicked herself off by adopting term limits as part of her work with FCC's governance committee.  Karen believes that "charity begins at home," and in your own backyard. Her love of FCC knows no bounds, and there is no "ask" that she doesn't try to fulfill.  Karen is excited to return to her work on this board and continue her service to FCC.
Franklin Community Center's board is comprised of a dedicated team of civic, business and community leaders elected to provide strength, stability and self-reliance to the organization. The Executive Committee for the 2023-2024 year will consist of Zachary Manz as president, Heather Straughter as vice president, Jeff Goliber as treasurer and Jason Lynch as secretary.