Be a part of commemorating our 40th anniversary!
Connecting on the West Side
For 40 years, an unassuming brick building with a bright blue door on Franklin Street has endured the transformation of Saratoga's West Side. Historically, those who settled on the West Side often struggled to get by, making the neighborhood one of the more impoverished sections of the city. In the early '80s, what began as a plan to construct a hub of services to meet the needs of residents, quickly became a sought-after place to turn to for services and help. Neighborhood residents, Catholic Family & Community Services of Saratoga County, Saratoga Springs Preservation Foundation and the City's Department of Public Safety and Office of Community Development recognized this need and worked together to establish Franklin Community Center in 1983.
Franklin Community Center's core mission has remained the same throughout history: To make a difference in the lives of others. It has been a privilege to have been serving the people of Saratoga Springs for 40 years and FCC is extremely grateful to our loyal and dedicated supporters – many of whom have believed in our mission for so long that they now feel like family.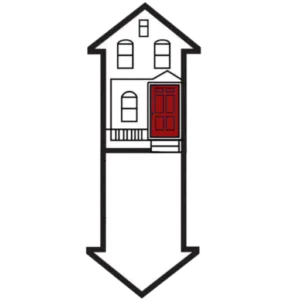 1980s – Building a Space and Establishing a Connection

The West Side Community Center, or the soon-to-be named Franklin Community Center, was first envisioned by an advisory committee comprised of volunteers, officials, residents and social service agencies to provide aid to the economically disadvantaged living on the West Side. Working together, the primary objective was to improve the quality of life of the neighborhood as they identified needs. Getting into hands-on community involvement, the focus was to work intensively to establish a relationship with those living on the West Side, assess the needs for services and help coordinate an overall service delivery system. Housed at the newly renovated and expanded 10 Franklin Street building, the central location was ideal for programming, outreach and counseling services. The first program initiative,
coordinated by Project Director Sister Mary Francis, was the Service Corps, an army of youth volunteers engaged in completing good deeds and willing to help others in their community. Very soon after, Project Lift was launched as a prevention-based after-school program in Greenfield and Division Street Elementary Schools. In 1987-1988, Franklin Community Manor was built as a low-income housing alternative for homeless and by the end of the decade, additional programs included the Toy Library, Head Start Pre-School Program and a Dispute Mediation Program.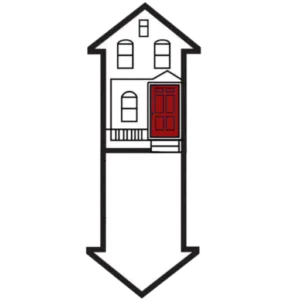 1990s – Identifying Additional Needs
The 90s were a time of developing trust and showing our residents that they could look to Franklin Community Center as a resource. Our students in the Greenfield and Division Street Elementary Schools continued to be supported by Project Lift. Now in its 16th year, the prevention program offered helpful workshops and informative seminars on a variety of topics for both the students and their families, such as "Just Say No", weapon possession and safe summer activities.
In addition to the existing programs utilizing the space, our leadership sought out other ways to help. For example, after identifying the growing need for affordable housing for low-income individuals and families, executive director Priscilla Corwin applied for grant funding to help purchase and renovate rundown homes for housing. As a result, the house at 101 Washington Street was purchased, rehabilitated and the upstairs spaces were rented as additional low-income apartments. A distribution center was also established downstairs to offer household items and clothing. This and many other examples of resource building demonstrated a sensitivity to community needs and expressed a culture of collaboration.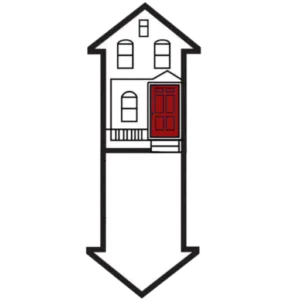 2000s – Strategic Planning for Philanthropy
This decade was marked by an effort to further refine the services provided by FCC.  The agency had become known for its work to "improve (the) quality of life and foster a sense of family, neighborhood and community for all people." Though FCC continued to partner and collaborate with other agencies, the core programs focused on were: Franklin Community Manor, the distribution center at 101 Washington Street and Project Lift, still operating out of Greenfield and Division Street Elementary Schools. Other services offered included case management, information, referral and advocacy, crisis intervention and supportive services. It was at this time that the food pantry began to grow, thanks to the support from several local churches. Transitioning from a rack on the back of a door in the main office to taking over a 12×12 foot space, multiple shelving racks lined the space and were filled with donated supplies, food and items and handed out to local residents in need. Approximately 100 people a day were utilizing the available services and programs. No longer a "broad-brush agency", the 2000s closed with new leadership under Executive Director Kari Cushing, who helped to further the understanding of the multi-faceted needs of the community, across all ages, and worked to collaborate to find solutions.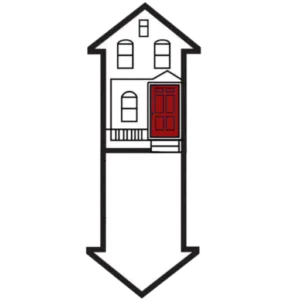 2010s – Culture of Caring
This decade ushered in a renewed sense of caring with the expansion of various programmatic work. The emergency food pantry, which until recently took up a single shelf, was forced to expand as a direct result of the Economic Opportunity Council ("EOC") moving out of their Saratoga Springs location and relocating to Ballston Spa. The EOC was responsible for providing food assistance to those in need within the City of Saratoga Springs and their moving created a gap in services to those residents. In  2014, FCC launched in 2014 a capital campaign under the guidance of Campaign Chair Jason Lynch with Colleen Carlson and L. Clifford Van Wagner as Honorary Campaign Co-Chairs. The committee invited businesses and community members to help raise $150,000 for new pantry large enough to meet the increased number of people utilizing its services. Alongside this project, FCC became a member of the Northeastern New York Regional Food Bank, providing access to additional funding sources, equipment, and the ability to purchase food directly through them for pennies on the dollar. There was an immediate response from the community and within four months, the campaign had raised just over $99,000, enough to break ground on the project.
Continuing to help families, FCC increased its partnership with the Saratoga Springs City School District and expanded the after school prevention program into additional elementary schools in October 2015. The expansion included both Caroline Street and Dorothy Nolan Elementary Schools and was made possible with funding from the City School District. This allowed a significant growth of services to additional families and an effective way to impact a child's life using creative strategies to promote success in the classroom, while helping them grow into a healthier and more productive member of our community. By 2017, all six of the elementary schools in the district were added to the Project Lift program, supporting over 100 students and their families in Saratoga. In October 2018, Project Lift began a separate pilot program for 6th grade with Maple Avenue Middle School.  The program specifically targeted  Lift students moving on to middle school.  Goals of the program included cultivating the students' sense of confidence and self-worth as well as encouraging involvement with the many clubs and activities offered in the middle school and assisting students in setting them on a positive path. With this growth came a renewed commitment of providing Project Lift families access to all of FCC's ancillary services including referral and advocacy, clothing, food assistance, school supplies and camp and holiday assistance. As with most of our programs, the success and impact of our work directly depends on volunteers, collaborations and partnerships across the sector. As a long-standing organization in the area, Franklin Community Center has been able to craft special relationships that work deeper on making our community stronger.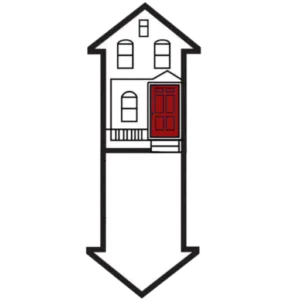 Today and Looking Ahead to the Future
As the needs of the region changed, FCC was ready to adapt and grow to remain the respected, consistent resource for Saratoga Springs and beyond. At the turn of the decade, the Board and leadership determined that the current office and community spaces were no longer adequately sized for our staff to meet the demands of our expanding programs. It was decided that a major renovation to the existing building was necessary to accommodate the organization – or find a new home that would fulfill all of the needs. Thanks to the efforts of Zachary Manz, Steering Chair and the dedicated support of the Expansion Steering Committee, FCC was able to purchase the former MASIE center located directly across the street from its original home at 10 Franklin. The Michael and Stacie Arpey Family Community Center, named in recognition of local philanthropic supporters Michael and Stacie Arpey, significantly increased the organizational footprint, allowing all the programs to expand, most exceptionally the food pantry.
All of this new growth came about during the most trying time in recent history, the worldwide pandemic of Covid-19. When most business and services were closing doors and shutting down their services, FCC's food pantry was open 6 days a week providing for the many neighbors struggling with loss of wages and food scarcity. In 2021 as the world slowly re-emerged from the shutdown, Franklin Community Center was ready, equipped with several procedural improvements to better serve the community. An online ordering system for the food pantry, implemented and just recently launched, allows the individuals and families almost 100% personal choice of food items in their monthly food assistance package. Our newly formed Student Services, operating under the umbrella of Project Lift, are available to all of our Project Lift families and help to further identify needs and provide intervention and supportive assistance. One aspect of Student Services that deserves to be highlighted is holiday assistance, also known as Adopt A Family, as it helps to serve more than 500 children throughout the county each holiday season.
Franklin Community Center will continue to evolve with the needs of the community and the hopes of our donors. Although the future is unwritten, FCC is a place that has been loyal to serving the community and building connection, and it will always strive for a better tomorrow for all.
Be a part of commemorating our 40th anniversary!
Join us at Cheers to 40 Years on Sept. 28th and help to make an impact!